We understand that delivery is an important part of our service. Therefore, we are constantly working to make it as comfortable as possible for you.
Once you have placed your order, our dedicated delivery team will deliver your water and install and set up the water dispenser if applicable.
You're also informed of our delivery schedule and agree on the best time for you.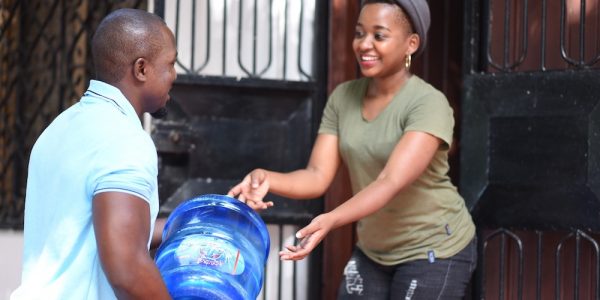 Looking for clean,crispy and refreshing water services for your home and office ? Angel Drinking Water will deliver to your door on time every time!
Send Request
If you need water for a short period, for an exhibition, conference or a marathon, our specialists will help you to calculate the necessary quantity of accessories and bottles, and arrange delivery in accordance with your individual requirements.
Send Request
We offers a service solution wherein the bottles can also be ordered with the customer's own Label/Logo. We have flexible production facility, we can offer products at a short notice according to the customer's requirements.
Send Request